Back To Blog
There are several ways to go when it comes to picking out the perfect garage door. Garage doors are often made of wood, steel, aluminum, glass, or vinyl. Each of these materials has their own list of benefits and busts which we'll address as maintenance costs, security, and stuff happens.
Sheet metal doors are thermal conductive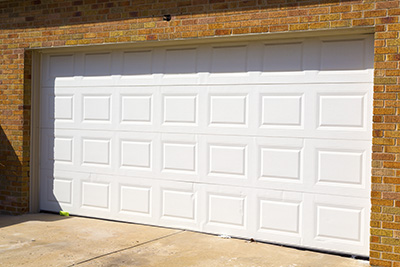 In terms of security metal garage doors are great for preventing unwanted snooping. The sheets of metal are also great for telegraphing vibrations. On the other hand, metal garage doors made of material such as aluminum or steel are great at conducting thermal energy. Beauty is in the eye of the beholder when it comes to room temperature, but metal doors should have lower marks on energy efficiency. Corrosion is also something to consider as it will cause paint to bubble and chip away. Aluminum tends to be more brittle than steel. This can increase repair limitations on dents and dings. A botched repair on dented aluminum can lead to a cracked panel. Metal is an excellent garage door material if the garage itself doesn't need temperature regulation and it's safe from corrosive substances.
Wood doors are classic
Wood garage doors are also great for security. They come with the added bonus of better insulation. One thing to seriously consider with a wooden door is maintaining a protective coating. Stain or paint coatings protect wood from abrasions and water damage. There's no point in having a beautiful wooden door if the great outdoors decides to give a few panels some character. There are some repair actions that can be taken for minor dents and dings. However, it's best to start from scratch if the garage door starts looking like images of the moon.
Glass doors just look cool
Glass doors just look cool, and I stand by that. That being said, there is quite a bit of reduction in security and maybe even privacy. The glass garage gallery is certainly a total crowd pleaser. There's no corrosion or protective coating upkeep. However, there might be some window cleaner involved. We won't talk about dents or dings; there can be some shortcomings in the energy conservation department even if the glass is double-paned.
Vinyl is a safe bet
Vinyl doors can be fairly basic, but what they lack in pizazz they make up for with practicality. Vinyl is roughly as inspiring as composite wood in terms of energy conservation. Vinyl can take a few hits and smooth out, and it is a safe bet if the home is near salt water. Security and privacy are generally good with a vinyl door.